EXCLUSIVE Interview With Michael Blackson About Supposed Assault While With Deelishis!
Earlier this week the Detroit news broke a story about an alleged drug dealer who is facing new legal problems after prosecutors say he assaulted his estranged wife, Deelishis (who's real name is Chandra London Davis), who we know as a model and reality show star on VH1′s reality show Flavor of Love 2.
What makes this story even more interesting is the assault against her supposedly happened while comedian Michael Blackson was with her and was supposedly assaulted also.
So, while Blackson was in Los Angeles at The Comedy Union we decided to ask him all of the details of what really happened as this past week reports surfaced that he was attacked because he is the new boyfriend of the reality star.
Well, Blackson disputed those reports and a whole lot more about the incident and other reports of the past week while explaining in full detail what REALLY happened in the interview below;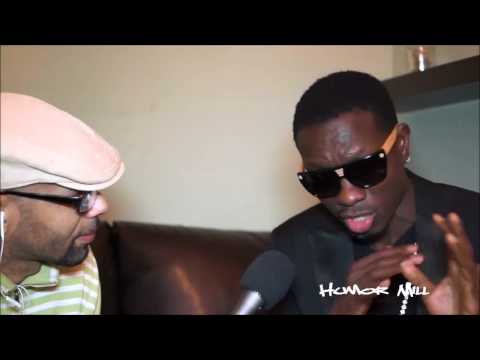 Leave a comment below and follow us on Twitter @thehumormill!